Ridof Industrial Wipes | A Brand New Cleaning Method
RIDOF Industrial Wipes' exclusive lemon oil formula easily loosens the connection between surface and oil.
Soft non-woven wipes gently reach the gaps and surfaces to perform a thorough cleaning.
It is the fastest and easiest way to clean industrial and heavy duty messes like grease, tar, silicone, paint, adhesive, resin, grime and more.
Certificates
RIDOF Wipes do not contain any substances from EU REACH SVHC and CA Prop 65 Lists or any VOCs that are used for industrial cleaning.
Toxic-free certificates:
US California Proposition 65 (CA Prop 65 List)
EU Regulation (EC) No 1907/2006 (REACH SVHC)
SGS report on the VOCs used for industrial cleaning.
With lemon oil formula, RIDOF Wipes no longer need petrochemical or strong alkali to break down, dissolve or degrease grease and grime.
These wipes are perfectly safe on hands, tools, and surfaces.
The Only Powerful and Safe Heavy Duty Wipes
RIDOF Wipes are the only industrial wipes certified with EU REACH and CA Prop 65 that no toxic/petro solvents and strong alkali are added. Safe and powerful, easily remove grease, tar, silicone, paint, adhesive, grime and many other messes, RIDOF Wipes apply to many industries.

Anti-Bacterial
Due to the pandemic happened in 2020, we make some minor ratio adjustments of the original ingredients.
RIDOF Wipes now have the anti-bacterial function that helps the users to maintain a clean and bacteria-free working area.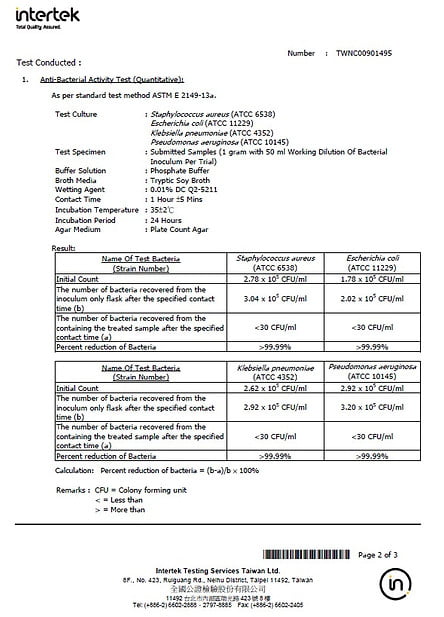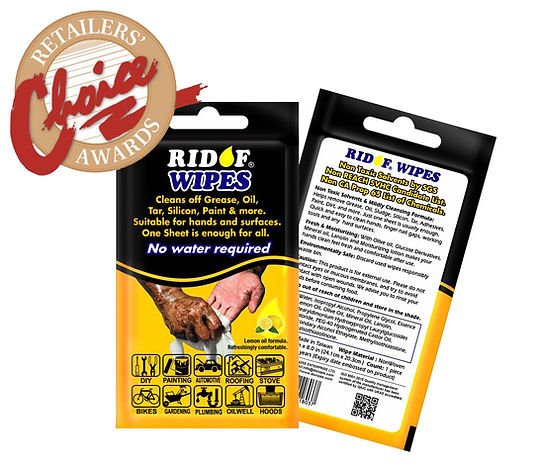 Retailers' Choice Awards
RIDOF Wipes was awarded Retailers' Choice Awards at the National Hardware Show® 2020.
RIDOF Wipes was featured in a special Retailers' Choice section in the January 2021 issue of Hardware Retailing magazine.
Explore Our Exclusive Ridof Industrial Wipes